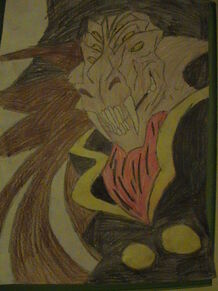 This long since dead pirate captain had collected many space-faring souls during his lifetime to please the Friends many times over. Unfortunately for him, the aging captain was defeated from the inside when his cabin boy Billy Bones trapped him in the Centroid with B.E.N by stealing the Map, and thus cutting off the short path to the surface of the mechanism. The last thing the friends did for him was provide the explosives that would start the chain reaction that would destroy Treasure Planet if anyone got back in through the Portal to steal his loot. It would be up to the entire crew of the RLS Legacy to find the treasure again.
Ad blocker interference detected!
Wikia is a free-to-use site that makes money from advertising. We have a modified experience for viewers using ad blockers

Wikia is not accessible if you've made further modifications. Remove the custom ad blocker rule(s) and the page will load as expected.