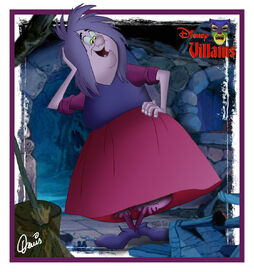 Again, same basic premise; the Friends gave her power. She's a good candidate, because she's largely in it For The Evulz. She wanted to destroy Arthur/Wart because she knew the Friends would be pleased to hear someone that Merlin (a well known agent of good) had high hopes for had been destroyed. Her plan was eventually foiled when Merlin gave her the common cold germ in her dragon form, bedridding her for a few weeks until the Friends could cure her.
(To be edited further with more backstory)
Ad blocker interference detected!
Wikia is a free-to-use site that makes money from advertising. We have a modified experience for viewers using ad blockers

Wikia is not accessible if you've made further modifications. Remove the custom ad blocker rule(s) and the page will load as expected.